Scale and streamline deployment of your energy programs with PowerClerk
PowerClerk workflow automation software gives utilities control of their energy programs. Flexible, no-code configuration streamlines design and management of DER programs that meet customer satisfaction and process optimization goals. Straightforward IT integration, a responsive, mobile-friendly user interface, and built-in reporting provide transparency and ease-of-use for customers and stakeholders.
PowerClerk is used by 65+ utilities across the United States
2.25M+ Applications Processed
150+ Programs at 65+ Utilities & Agencies
Built for DERs and More
Secure, SOC2 Compliant
Optimized for Utilities
Cloud- and Browser-based Service
Mobile Ready
PowerClerk collects and shares energy program information and automates workflows to meet the needs of all utility stakeholders
Adaptable
PowerClerk is built to adapt quickly to changing business and regulatory requirements via a cloud-hosted, browser-based, no-code workflow automation software platform.
Trusted
PowerClerk is trusted by more than 65 utilities and agencies to manage their DER programs, including many of the largest programs in the country.
Efficient
PowerClerk provides transparency for applicants while keeping program managers, planners, executives and regulatory agencies informed through system integrations, dashboards and reporting.
Centrally Manage All DER Programs & Workflows
Create and manage end-to-end, integrated workflows with PowerClerk
Program Automation for DERs and Beyond
Streamline operations by automating program workflows. De-silo programs and keep all stakeholders aligned. Send communications, process applications and generate reports.
Flexible Program Design
As your business changes, so can PowerClerk. Build forms and define workflows as your programs exist today, and have confidence that processes and workflows can easily change to meet new requirements.
Straightforward Data Integration
Utilities have data in numerous cloud and on-premise systems. Use the PowerClerk API to connect with utility IT systems, including common platforms such as SAP, Oracle and Salesforce, as well as utility DERMS and distribution planning applications. Share data with PowerClerk standardized web services, including integrations with Esri ArcGIS, EPRI DRIVE, DocuSign, Stripe and more.
PowerClerk streamlines programs and processes across the utility's enterprise.
Automate, streamline, and scale your distributed generation and FERC interconnection processes.
Whether you are digitizing paper forms, standardizing your process, or automating it with integrations into other systems, our tools are here to grow with you.
Tools to oversee renewable energy programs end-to-end – across customer education, enrollment & program management.
Clean Power Research provides a suite of products to accelerate the renewable energy transformation.
Accelerate progress towards decarbonization targets by enabling the electrification of vehicles and fleets.
Our Transportation Electrification solution empowers utilities and energy agencies to oversee and streamline simple EV and complex EV make-ready programs.
Empower businesses and consumers to electrify their buildings and reduce non-renewable energy dependence.
Clean Power Research offers utilities a full suite of tools to oversee building electrification programs.
Orange & Rockland has the best-in-class EVSE Incentive portal as identified by top developers in New York State—resulting in more projects in our territory—and that's because of PowerClerk.
Andrew Farrell
 PowerClerk is flexible to our evolving needs and enables us to make changes without burdening the IT team.
Sam Molina
 I know I can reach out to Clean Power Research if I'm feeling uncertain and confirm if I'm using the best practice or approach.
Jennifer Starrh
 PowerClerk is designed with solar installers and utility processes in mind. Whenever we work in a new market, we hope the utility is using PowerClerk because it makes our lives so much easier.
Tia Cline
Utilities & Energy Agencies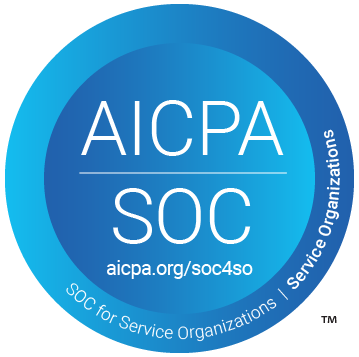 Clean Power Research protects your data