Software for a Clean-powered Planet
Who We Are
Clean Power Research is a trusted partner of leading utility and energy enterprises. We are a team of talented, innovative, dedicated people passionate about clean energy and committed to transforming the global energy landscape using software for a clean-powered planet.
What We Do
For more than 20 years, leading utility and energy enterprises have relied on Clean Power Research to successfully navigate the energy transformation. Our innovative solutions inform, streamline and quantify energy-related decisions and processes. We are best known for building and operating adaptable and efficient cloud software.
Honesty
We strive for honesty and integrity in everything we do
Objectivity
We approach problems and evaluate solutions with objectivity
Excellence
We demand excellence and are always striving for improvement
Ingenuity
We value team members' ingenuity and commitment to innovation
We believe in the advantages of software-as-a-service to affordably bring powerful tools to the broadest audience.
We believe new techniques and algorithms must be applied to be real; they can't languish in a paper or textbook.
We believe in creating innovative and elegant analytical approaches to simplify the complex.
Jeff Ressler
Chief Executive Officer
Tom Hoff
Founder and Chief Research Officer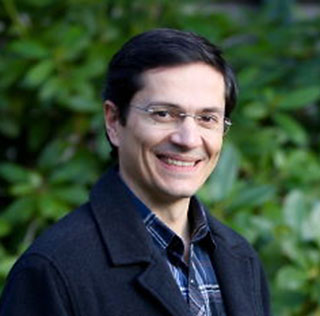 Carlos Brito
Chief Technology Officer
Alan Saunders
V.P., Sales & Business Development
Jeff Ressler, Chief Executive Officer
Jeff Ressler is Chief Executive Officer of Clean Power Research. In his nearly 15 years at the company, he has overseen the inception of the SolarAnywhere® and WattPlan® software families, and grown PowerClerk® from a nascent, online incentive processing tool into a powerful, general purpose energy program automation solution. A software industry veteran, he has a track record of delivering highly available cloud-based solutions to customers as well as deep experience building effective functional teams across engineering, product management, sales, marketing, business development, support and operations.
Jeff's career includes stints at both Oracle and Disney in addition to more than 10 years at Microsoft. During his tenure at Microsoft, Jeff served as Director of Product Management for Exchange Server and Lead Product Manager for SQL Server, among other roles. For more than two years, he was the speech manager for Bill Gates, who was Microsoft's Chairman and Chief Software Architect at the time. Jeff holds a degree in Industrial Engineering from Stanford University.
Learn more about Jeff in his own words in this Suncast interview with Nico Johnson, "From Redmond to the Sun: Why Jeff Ressler Left Microsoft to Focus on Clean Energy."
Tom Hoff, Founder and Chief Research Officer (CRO)
Tom Hoff is the Founder and Chief Research Officer of Clean Power Research. He's a pioneer in the science of valuing distributed solar generation, and holds a number of patents in the area of PV fleet power estimation. Tom's research is proving vital to utilities and ISOs faced with the challenge of maintaining reliability while integrating ever-increasing levels of PV generation on the grid. Tom is the visionary leader of our Research team developing early stage ideas, models and patents leading to our commercial software for a clean-powered planet.
Tom takes an analytical approach to problem solving and his mathematical models and methodologies are frequently integrated into the company's commercial software products, making them readily accessible to the solar industry.
Tom's passion for innovation in the area of clean energy system analysis has made him a sought-after industry speaker and consultant for the PV industry, and he has published extensively for more than 25 years. His numerous research topics include: valuation of photovoltaics and distributed generation, risk management and renewables and, most recently, methods to characterize PV output variability. In performing his research, Tom has been known to test hypotheses using the PV and electrical systems in his own home.
Tom began his career at Pacific Gas and Electric Company. He holds a Ph.D. in Engineering-Economic Systems from Stanford University's School of Engineering.
Carlos Brito, VP, Engineering
As the Vice President of Engineering at Clean Power Research, Carlos Brito heads the engineering teams responsible for developing the company's software services and managing the respective operational aspects. Carlos is instrumental in delivering upon our vision of delivering" software for a clean-powered planet".
Carlos' interest in clean energy is driven by his belief in the energy transformation, where renewables and energy technologies play a key role in achieving a more sustainable future. Carlos is a big fan of electric vehicles, and like several of his teammates, drives one to work every day.
Prior to joining Clean Power Research, Carlos spent time as a founding member of an early-stage startup. Most of his professional experience comes from developing enterprise and consumer software products at Microsoft, where he worked for 15 years. While at Microsoft, Carlos lead development teams working on multiple releases of Microsoft Outlook® and the Windows® operating system. Carlos holds a degree in Computer Science from the Faculty of Science and Technology, New University of Lisbon, Portugal.
Alan Saunders, VP, Sales and Business Development
As the Vice President of Sales and Business Development, Alan leads account teams focused on helping our customers navigate the energy transformation. Alan's team drives revenue for the company while identifying new market opportunities and seeking out partnerships that enable our SaaS products to solve enterprise-level problems for our customers.
Alan is a passionate veteran of the clean energy space and the utility business. Prior to joining Clean Power Research, Alan led global energy and utility industry strategy, product marketing and business development teams at design software leader Autodesk. Previously, Alan led initiatives in energy efficiency, system planning, operations and customer service for two leading utilities. Alan holds a degree in Mechanical and Environmental Engineering from the University of California, Santa Barbara.
Founding the Company
Thomas Hoff, Ph.D., a Stanford graduate with a passion for renewable energy and photovoltaic (PV) economics, founds Clean Power Research as a research consultancy.
From Research to Software
A neighbor asks Tom, "What is the value of solar to me?" To answer, Tom develops Clean Power Estimator® (now WattPlan®), an online PV calculation tool that is rapidly adopted by utilities and PV manufacturers.
PowerClerk® Launches
To alleviate the challenges of paper-based incentive application processes in the face of rapidly growing volumes, Clean Power Research launches PowerClerk. Designed specifically for utilities, PowerClerk automates and optimizes application workflows, reducing costs and processing time.
Software Services Group Is Formed
PowerClerk's success leads to the creation of the company's Software Services Group and marks a new focus on delivering adaptable, scalable and secure cloud software solutions to the energy industry. Jeff Ressler, a 10-plus year veteran of Microsoft, joins the company to run the new team, and the Kirkland, Wash., office opens.
SolarAnywhere® Launches
A partnership with the University at Albany (SUNY) and Dr. Richard Perez leads to the development of SolarAnywhere® Data, bankable irradiance data that is at the core of the current suite of solar data and intelligence offerings
New PV Variability Method
In a paper published in the ISES journal Solar Energy, Clean Power Research shows that the relative power output variability of distributed PV fleets can be quantified. This insight helps in the management of existing PV fleets or designing new ones.
SolarAnywhere® FleetView® Launches
SolarAnywhere FleetView launches to address the need for utilities and ISOs to cost-effectively and reliably integrate distributed PV into the grid. This allows for higher PV penetration and reduces costs for utilities, ratepayers and PV system owners. A major step toward delivering software for a clean-powered planet is achieved.
PowerClerk® Interconnect Launches
Funded by a U.S. Department of Energy SunShot Initiative Incubator award, PowerClerk® Interconnect launches to help reduce solar soft costs by taking formerly paper-intensive interconnection processes online. The new PowerClerk platform provides utilities more control over their interconnection and DER program workflows to streamline processes for everyone involved.
WattPlan® Released
WattPlan is developed to enable utilities to cost-effectively engage customers with highly-personalized answers to energy questions such as: "Is solar right for me?" WattPlan® incorporates newly available information such as interval data from smart meters and innovations like rate optimization to set a new standard for user-facing energy modeling tools.
20th Anniversary
Clean Power Research celebrates 20 years providing innovative, efficient and adaptable software solutions that are helping to solve the energy industry's most challenging problems.
Data Visualization in PowerClerk®
A new Dashboards feature for PowerClerk launches that enables program administrators to support program transparency with built-in reporting and data visualization capabilities—no export, programming or third-party tools required.
More Accurate Solar Irradiance Data
SolarAnywhere® consistently derives more accurate solar irradiance data than ever before from GOES-17 satellites.
Learn More
Building on Core Technologies
PowerClerk® Serves Top Utilities
PowerClerk serves all Top 10 utilities and more than 60 utilities overall.
Learn More
Improving PV modeling
Clean Power Research launches SolarAnywhere® High-resolution solar data with True Dynamics™ to improve PV modeling.
Learn More
SolarAnywhere® Accuracy Verified
SolarAnywhere® accuracy is independently verified by The Fraunhofer Institute for Solar Energy Systems ISE, the largest solar research institute in Europe, with longstanding expertise in satellite-based solar irradiance retrieval and validation.
Learn More