Automate and take control of interconnection, distributed energy resource (DER), electric vehicle (EV), new service delivery, pole attachment and other programs.
An adaptable, scalable and efficient program automation system that enables 24/7 anywhere access, automated communications and that supports consumers and trade allies alike is a starting point for excellence in utility and energy agency programs. An appropriate tool empowers program administrators to make changes to workflows and forms on demand, integrates securely with legacy systems and handles sensitive data, epayments and electronic signatures.
Digital self-service program engagement and enrollment solutions for renewables, electric vehicles and electricity rates.
Our customer engagement tools are built on a foundation of providing personalized estimates of the economic, energy and environmental impacts of DER technologies like solar and electric vehicles. With these tools, customers can understand new and unfamiliar technologies, the options available to them and then make informed decisions that allow them to take action, including moving directly to automated program enrollment.
Comprehensive transportation electrification and electric vehicle (EV) customer engagement, program management and predictive analytics.
As transportation electrification evolves, utilities must adapt to take advantage of new opportunities and navigate potential challenges. A holistic EV and EVSE program solution can drive customer engagement and enrollment with residential or fleet EV customers and collect and deliver meaningful insight on program performance.
Expand DER Visibility and Operational Intelligence to the Grid Edge.
Break down traditional utility silos and streamline access to DER data and insights across the utility.
Clean Power Research's PowerClerk Analytics helps fill DER information gaps in combination with LoadSEER™, providing actionable insights into how electrification and DERs will drive future capacity and investment needs.
Gerard Walker and Sophia Zhang
SMUD needed to improve our customer DER adoption modeling to better integrate DERs into our existing planning processes. PowerClerk Analytics allowed our DER strategy team to analyze multiple DER adoption scenarios and how they may impact our system load and the grid.
Obadiah Bartholomy
Orange & Rockland has the best-in-class EVSE Incentive portal as identified by top developers in New York State—resulting in more projects in our territory—and that's because of PowerClerk.
Andrew Farrell
WattPlan Grid will help us determine how best to maximize the benefits of DER investments in our community. The ability to forecast customer DER adoption quickly using consistent and accurate methods through a variety of planning scenarios allows us to more effectively plan for and manage our grid over the long term, and that helps us continue to deliver affordable, reliable electricity to our residential and business customers.
Paul Lau
Providing solutions directly from our website makes it easier for customers to explore their options, understand costs and make informed decisions.
Patrick McCoy
What really impressed us was our ability to get the tool deployed quickly—in just a few months—and with an interface that guides the customer in a friendly way.
Ted Burhans
 PowerClerk is flexible to our evolving needs and enables us to make changes without burdening the IT team.
Sam Molina
 I know I can reach out to Clean Power Research if I'm feeling uncertain and confirm if I'm using the best practice or approach.
Jennifer Starrh
 PowerClerk is designed with solar installers and utility processes in mind. Whenever we work in a new market, we hope the utility is using PowerClerk because it makes our lives so much easier.
Tia Cline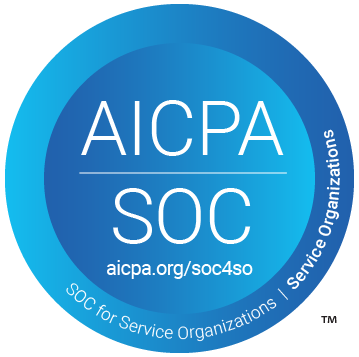 Clean Power Research protects your data